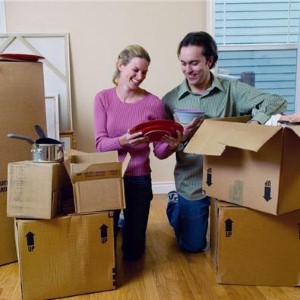 People move for a variety of reasons – a new job or being closer to family members are just some of the reasons to pack up the family and head to a new location. While this process isn't easy on parents, children can have an especially difficult time leaving their old friends, school and hometown behind. As a dad, you may need to provide some extra support to help your kids adjust to their new home after moving. Here are some tips to make the process a little easier.
Whether your kids are in elementary, junior high or high school, it will take time for them to meet people and develop new friendships after a move. During this transitional period, you should schedule plenty of family time together to develop a solid home base in your new town or city. This is when regular activities like a board game night, family dinners or a movie night may be imperative.
You might want to encourage your children to join school or community organizations as well, even if it's in a sport or activity that wasn't a part of their old lives. Pursuing such interests will give them a welcome and structured distraction to keep busy while also exposing them to new classmates and neighbors who could become potential friends.
Sooner or later, you'll want to back off a bit to allow your children to flourish in their new environment, but until that time, try to remain an active participant in their daily lives.