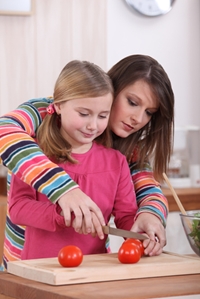 After spending many long hours raising your young ones and keeping your household in relative order, chances are you need to get away from it all with your significant other every now and then for a night out. Before you start planning that romantic evening together, you're going to need to find a proper babysitter to watch the kids. If you can't find a close friend or family member to fill the role, here are some tips on hiring someone you can trust.
Ask around the neighborhood
While you don't necessarily want to trust your kids to the teenage wild child who lives down the street, asking around the neighborhood can be a great way to find a babysitter. Teenagers and college students are always looking to make a few bucks, so ask your neighbors and friends for availability.
Check with local universities
Speaking of college students looking for a job, you may want to get in touch with a local college or university about student babysitting programs. School officials often seek out part-time employment for undergrads, and they can help connect you with a reliable babysitter to interview yourself.
Wait for an opportunity
Is your little one heading off for a sleepover birthday party soon? How about a trip to a local baseball game with a friend and his or her parents? Planning your date night around these events can be a great way to have a babysitter built into your schedule.