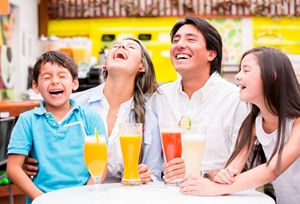 Becoming a father for a first time can be a tremendous and uplifting experience, helping you learn more about yourself and your relationship with your partner. As you tackle the challenges that come with caring for an infant, and later that emerge as your child continues to grow, there can be a sense that you're not quite on the right path.
From your stance on potty-training to how you help to instruct your son or daughter on larger issues in life, the approach you take to being a parent can impact the person that your child becomes. For some fathers and mothers, this can be a source of anxiety.
How can you tell if the ways that you help your son or daughter learn are right, or will help him or her become a more fulfilled and well-rounded person? If you're trying to take a different approach than your own parents took, you may start to feel that the right path is unclear.
One of the best ways to learn more about different parenting styles and better acquire the skills to help make your relationship with your own child as complete as possible is to consider the benefits of parenting classes.
Those in your area could be effective in shaping your decisions with your son or daughter, and give you the tools you need to respond to a wide array of situations that could difficult or upsetting.
"The day your baby is born is one of the most significant days of your life," Seattle-based childbirth educator and doula Penny Simkin told Parent Map. "Prepare for it and take part in your care, so that you will look back on this day positively and proudly."
Learning more about what parenting means to you in a classroom setting can help you to build healthy behaviors, expectations and deepen the bond you share with a child.
In addition, a class could be impactful by exposing you to different couples who are also exploring family planning and could offer you new insight into the ways that other families function.