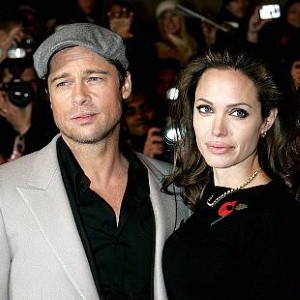 In recent interviews, Brad Pitt revealed what it was like raising a family of six with his partner Angelina Jolie and said that fatherhood can involve a lot of janitorial work.
However, the Oscar-nominated actor told the Times Online that the no matter how crazy it may get at home, he prefers the atmosphere at home when compared to the paparazzi and tabloid newspapers.
"Do we get a little silence with the kids? No, not that kind of silence – silence is over at home, but we like that chaos," Pitt said.
The family also finds time to get away on various vacations around the world, which is something the 45-year-old father is proud to do for his children.
"Everywhere is interesting in its own way, each place has its own feel and something to offer," Pitt said. "You pick up something, the kids pick up something."
And according to Pitt, picking up things is something he does frequently at home. In a separate interview with The Hindu, he compares fatherhood to being a janitor.
"If I leave something out in the open, then sooner or later there's going to be some sort of stain on it. It's not the kids' fault, it's mine for leaving it there," Pitt said.