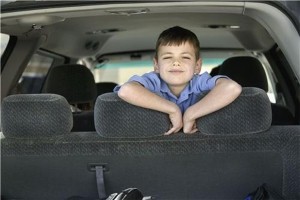 Many fathers may have long desired an easier way to keep tabs on their child's whereabouts.
Now, there is a new gadget that claims it can enhance people's parenting skills by allowing them to know where their kids are at any time.
The GPS Child Locator, introduced at this week's Consumer Electronics Show by Lok8u, is basically a digital wristwatch containing a global positioning system.
When children put on the watch, it is able to send text messages to parents containing updates on their current location. Fathers and mothers are also able to track their children on the company's website.
"As far as the child is concerned it's a digital watch – for the parent it's a child locating product," Steve Salmon, chief executive of Lok8u, told UK newspaper the Guardian.
If the child does become suspicious and try to remove the watch, the device would immediately alert parents with the last location recorded.
Salmon said that some have questioned parenting advice that permits such close surveillance by moms and dads.
However, he defended the product by saying it could actually help parents feel more comfortable letting their children go outside to play.