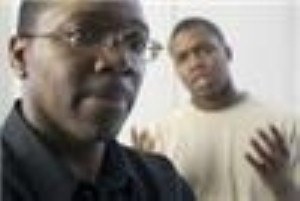 Thanks to numerous celebrities sporting tattoos, fathers are more likely to have a conversation about their teenager wanting a tattoo in the future.
While some fathers may not like the idea of getting a picture or symbol permanently tattooed on their child's skin, it's important for a dad to communicate his concerns instead of giving a straight "no" to the request.
First, use your parenting skills to talk about how the tattoo will last for a lifetime and that if it's placed in a visible area, it may affect employment opportunities in the future. Fathers can also talk about the health concerns with getting a tattoo as well.
However, there also has to be some time given to the teenager's views. Ask why they want to get one and figure out if it's about a statement on individuality or if your teenage son or daughter is simply going with the crowd.
Keep in mind that once they turn 18 they will not need your permission, so conducting a civil, yet structured conversation about the process can benefit them in the future.