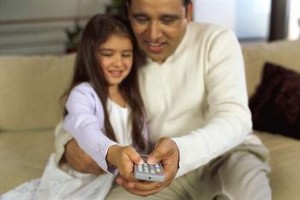 A new report has suggested young children tend to harbor gender biases about certain hobbies, which may mean that fathers could have a positive influence on their kids by exposing them to different activities.
The research is from Pacific Lutheran University and the University of Michigan, and spoke to more than 450 Americans "from diverse racial-ethnic and socioeconomic backgrounds who were 5 years old to college age."
The study found that children under the age of 10 think boys and girls are predisposed to enjoy different activities, much in the same way that cats innately behave differently from dogs.
"These results have important implications for how children think about activities that are culturally associated with the other gender, for example, how girls think about science or math," said Marianne Taylor, assistant professor of psychology at Pacific Lutheran who led the study. "By confronting this belief directly, parents and teachers can help encourage girls and boys to explore a wider range of school activities."
For example, a father using his parenting skills to play catch with their daughters or teach his son to cook may be beneficial to the child's early development.