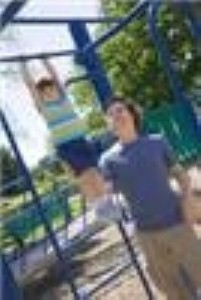 It is normal for fathers to be concerned about their children's safety at school. But how many would take a day off work to volunteer at that school and help kids feel secure?
At least 45,000 nationwide, it would appear, based on the membership figures for WatchDOGS, a group of fathers who commit to spending at least one day annually at their child's school, helping out with a variety of tasks.
Jim Moore told ABC News that when he started the group in his local community he had no idea so many men would want to bring their parenting skills to the classroom. But the program has now caught on in more than 800 U.S. schools.
"There really is this thing taking place in our and country and the world – a paradigm shift – where men really, honestly do want to spend time with their kids," he told the news provider.
The initial concept was that dads would help promote safety. But now, fathers, uncles and grandfathers happily take part in activities ranging from helping in the lunchroom, assisting teachers and monitoring recess.
According to WatchDOGS research, 96 percent of participants say the experience is positive and would like to do something similar again.