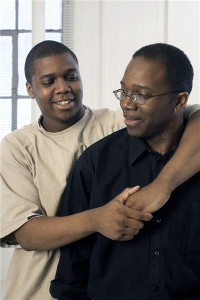 While being strict and presenting an authoritative front with children are important parenting skills, one news provider is suggesting an element of fun can be beneficial as well.
Though parents should not strive to be "best friends" with their children, there is room to joke and laugh around, which may assist in helping someone be a better father.
Freep.com suggests making life more "fun" and that by doing so can relieve any household stress that may exist.
One example is to not demand perfection for certain chores, such as cleaning their room or obedience, according to the article. Fathers can settle for "good enough," provided nothing too large is at stake.
Keeping a light and laid-back atmosphere can also help in terms of instilling certain healthy behaviors, especially at a young age, reports Freep.com. Incorporating an element of play into such activities as healthy eating can help the lesson stick better in a child's mind.
Recently, it was reported that an element of teasing can be a positive experience for a child as it teaches how to show affection and deal with conflict.