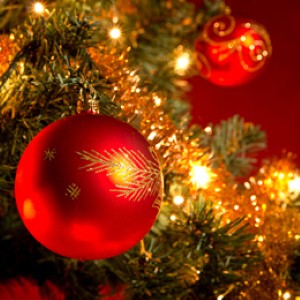 Despite warning your children about the possibility of waking up to stockings full of black coal, no dad really wants to spoil his little ones' Christmas morning – whether they're naughty or nice. But if you would like to shift your children to the nice side of Santa's list prior to Christmas Eve, consider the following behavior-altering tips.
Sending presents back
Chances are, your children have never even seen a lump of coal before, so this can come off as a vague threat around the holidays. However,
you can achieve the same result by warning children that some presents that came early (perhaps from a secret rendezvous with Santa?) could be in danger of being sent back to the North Pole. Realizing that an Xbox 360 or new bike is at stake can be enough to scare them straight.
Not participating in holiday activities
Christmas isn't just about cool gifts – there are a lot of other traditions and events that go along with the holiday, too. If you have children who just can't seem to stop acting out, consider warning them that they may not be allowed to participate in favorite activities like trimming the tree, opening an early present on Christmas Eve, making holiday desserts or visiting Santa at the mall.
Sitting at the grownup table
If you have a separate table for all the little ones in your extended family to eat at on Christmas, chances are your children look forward to playing with their cousins during dinner. However, a warning that they might end up at the – gasp- boring grownup table all night on December 25 can be the behavioral reality check they need.