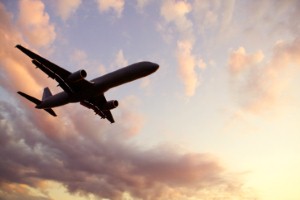 The holiday season is upon us, which means that you may be planning family excursions to visit friends and relatives across the country. If you're planning to fly for the first time with your little ones, you've probably heard plenty of horror stories about young children aboard airplanes. To help reduce the holiday stress you're already dealing with, here are some must-know tips for flying with kids.
Pre-flight necessities
Before you board your plane, it's vital that you take care of any pre-flight necessities as soon as you get to the airport. Make sure you arrive with enough time for bathroom trips, last-minute snacks or meals and shopping for toys or activities that kids can take aboard the flight. Trying to accommodate these needs at 35,000 feet will be far trickier.
Fun and games
Kids get bored quickly, which is why you should have an assortment of activities to keep them occupied on the plane. Handheld video games are great along with coloring books, puzzle books, digital music players and small toys. Just make sure you can fit them in with your carry-on luggage.
Naptime
If you can get the timing right, it's possible to board your plane just in time for your little ones to sleep for most of the flight. Try booking
an early-morning departure so that your little ones will already be nodding off the second they fall into their seats. The sound of quiet sleeping is preferable to complaints and crying mid-air.