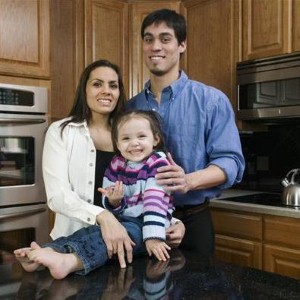 From an adult's perspective, your home might seem like the perfect example of cleanliness, order and safety, but things change a bit once you factor in the unwavering curiosity of a wandering child. Even the most unthreatening domestic features can become potential death traps if you don't take the appropriate precautions. Here are some babyproofing tips for making your home as safe as can be for your little one.
Window cords
You might be surprised at the danger dangling window cords can pose to exploring youngsters. Children can easily become tangled up and strangled by looped cords, so make sure you cut any in your home in half to avoid suffocation.
Secure furniture
Infants and toddlers aren't exactly known for their strength, but that hasn't stopped plenty of them from tipping over tall or unstable furniture with disastrous results before. For items like TV stands, bookcases, shelves, cabinets or tall floor lamps, you may want to install fasteners that will ensure they remain securely attached to the floor.
Electrical outlets
When you're only about two feet tall, those chest-level electrical outlets can seem like the perfect place to stick a finger or tongue. To make sure your little one doesn't light up like a Christmas tree, consider using plastic blockers to shield all your home's outlets from child exploration.