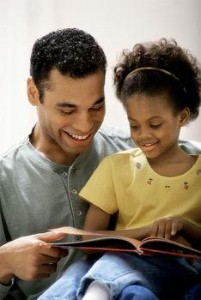 For fathers who feel the recession is stretching their parenting skills to the economical limit, it may be time to revisit an old neighborhood institution.
With many families cutting back on entertainment spending such as video rental memberships and CD purchases, the library may be an ideal solution for fathers who have been forced to cut back on weekend movie nights.
Most libraries offer more than just books and magazines, with many having a dedicated section with DVDs, CDs and, yes, even video cassette tapes (though this is dependent on you having a functional VCR to play them in).
This may also be a good opportunity to use your parenting skills to teach your children about how the library works and its system of organization.
DVDs are typically allowed out for about a week, so it may make sense to plan a library trip closer to the weekend.
If you don't have a library card, or lost it years ago, membership is usually free and requires a government-issued ID and proof of address such as a cable bill, which you may be able to reduce thanks to all the free movies you'll have access to.