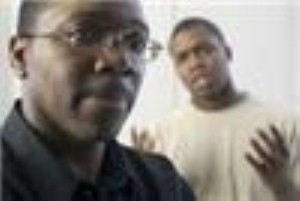 A Nebraska law that was aimed at preventing newborns from being abandoned has had some unintended consequences.
On Monday, a 17-year-old boy became the 30th child to be left at a hospital or police station by his parent under the state's safe-haven law.
The legislation was passed to protect infants who are in immediate danger or may be abandoned. Parents or guardians are permitted to leave children in safe zones without fear of prosecution.
When Nebraska became the last state to pass a safe-haven law in July, it used the word "child" instead of setting a specific age limit like other states have done. Now, some authorities say the law needs to be changed so that it meets its intended purpose.
Some people whose parenting skills have been challenged have been interpreting that language to mean anyone under 18. Of the 30 young people left in safe zones since the law came into effect, many have been young teenagers with severe behavioral problems.
Todd Landry, director of the Nebraska Department of Health & Human Services, told CBS News, "We need to get back to the intent of the law – and the intent of the law was always the protection of newborns in immediate danger of being harmed."