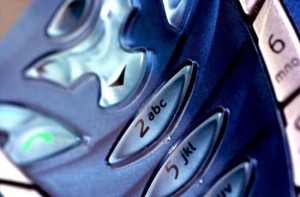 Parents and children are increasingly turning to text messaging as a way to keep in touch with each other throughout the day, the results of a new survey reveal.
Moms and dads are just as happy to use texting to keep up with their family's goings-on as the younger generation, a poll commissioned by AT&T indicates.
More than three-quarters of parents said that text messaging allows their children to keep them informed about what they are doing, while 73 percent said their kids are more likely to respond to a text than a phone call.
Updates on plans and discussions about what time they aim to be home were the most common topics of text messages sent by children to parents.
Alecia Bridgwater of AT&T suggested that text messaging offers a "powerful tool" to reinforce parenting skills.
"Not only does text messaging allow parents to enter their child's world, but it provides an unintrusive way for families to stay in touch throughout the day as needed," she commented.
A study conducted by Nielson Mobile earlier this year found that the number of text messages sent by teenagers is on average seven times greater than the number of phone calls they make.