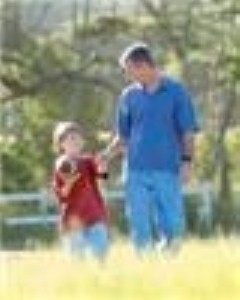 Whether they watch it or not, it's likely that most children are aware of the marital stress that is occurring with the Gosselin family who are featured on TLC's Jon & Kate Plus 8.
After the announcement of the couple filing for divorce, the reality show went on hiatus. However, on August 3 the show is returning and will feature both Jon and Kate Gosselin, despite their very public divorce proceedings.
Fathers may want to exercise their parenting skills if their younger children start asking questions about divorce and separation. Even though it may not pertain to them directly, it is still wise to follow the same advice given to divorcing parents who want to explain the situation to their children.
Keep in mind that the truth, in the long run, is always better than some made-up reason on the spot. This may also be a good opportunity to talk to your son or daughter about one of their friends who has a family going through a similar situation.
Though it's a reality show, "Jon & Kate" have managed to penetrate popular culture so, for better or for worse, take advantage of that.