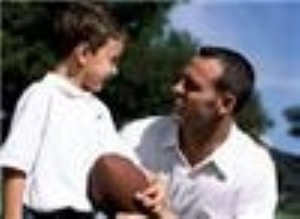 Fathers who use more hands-on parenting skills when raising their children increase the chances that their offspring will succeed in their career and have a higher IQ, a new study suggests.
Researchers at the University of Newcastle in the UK studied more than 17,000 men and women over the course of 50 years, from childhood to adulthood.
They found that those who had spent a lot of time taking part in activities with their father were more likely to score highly on IQ tests, excel at work and have a higher social status.
Both boys and girls were seen to benefit from fraternal attention, although the data indicated that dads were more likely to spend time with their sons.
Study leader Dr Daniel Nettle suggested that fathers may want to act on the parenting advice that follows from the study – that it is important to play an active role in children's development.
"The father needs to be not just present but motivated to get involved," he explained, according to the Daily Record.
A recent survey by Silver Stork research indicated that seven out of ten fathers think of themselves as equal partners in parenting.