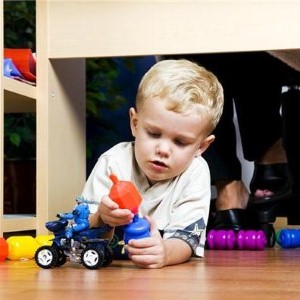 Many fathers whose parenting skills are temporarily reaching exhaustion tell their children to grow up – but they usually don't mean it literally.
Now, scientists suggest that children who are abnormally short may just have the opportunity to do so.
Previous research found that growth hormone (GH) could successfully add inches to the adult height of those who are born with a deficiency in GH.
However, a new Swedish study suggests that GH may also help those who do not have a deficiency but are still unusually short.
Lead researcher Dr Kestin Albertsson-Wikland said that the mean gain for these children was three inches – with some gaining as many as eight inches of height.
"Our study also found that children from parents of normal height respond better to treatment than those from short parents," he added.
Fathers who are concerned about their child's height and are seeking parenting advice should speak with a pediatrician.
There are a number of different factors that can affect a child's growth patterns – including genetics, gender, nutrition, health, environment, physical activity and hormones – according to the Nemours Foundation.