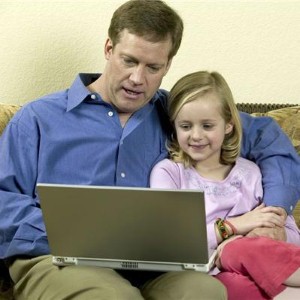 Though the summer vacation from school is traditionally a time for kids to throw their text books in the corner, fathers can use their parenting skills to ensure their sons and daughters are still learning something during the time off.
This is not a suggestion for home schooling, but rather a subtle approach to educating the kids. For kids who are inclined to play video games, there are plenty of options for fathers to try. One is Leap Frog, a company that provides educational toys that have been proven to engage children while teaching them.
An example of this approach is the company's new Text & Learn toy, which looks like a typical smartphone. The toy allows kids to send text messages, but teaches them about the alphabet as well as shape identification. This is good for children 6 and under.
For older children, fathers may want to turn to popular television channels that have more educational shows. The Discovery Channel started its annual Shark Week programming, which brings a multitude of programs focusing on the animal. This may be good for older children who are interested in marine life.