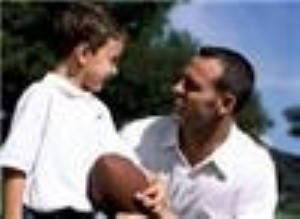 It is the stuff of science fiction films: a genetic test which can give moms and dads a bit of parenting advice about which sport their child is best suited for.
But a product is currently on the market which promises just that. For $149, parents can purchase a saliva test that assesses a child's ACTN3 gene from Atlas Sports Genetics.
The test is being promoted as a way for fathers and mothers of kids aged 1 to 8 to identify athletic talent early on, when it may otherwise be difficult to do so, and focus their parenting skills on encouraging them in a particular direction.
The idea for this type of genetic testing springs from a 2003 study, which found that people who possess the R variant of the ACTN3 gene tended to do well in speed and power sports.
Those who possess two R variants were more likely to be gifted in these activities, while subjects with two X variants tended toward endurance sports – although this was not such a strong connection.
Although some parents and sports experts are excited about the potential to train talented athletes from a young age, others have reservations, pointing out that environmental factors, hard work, desire and even luck are elements that combine to produce the nation's sports stars.