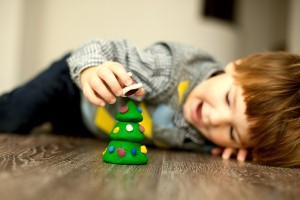 After all the buildup to Hanukkah, Christmas and Kwanzaa, the holiday season is finally coming to a close – meaning your family is probably still recovering from all the delicious appetizers, dinners and desserts you've eaten in December. If you and your kids are feeling pretty sluggish after seasonal snacking, consider the following post-holiday health tips to get you back on track.
Play with those outdoor toys!
Did your son get that new bike he wanted for Christmas from Santa? Or is your little girl super excited about her Hanukkah scooter gift? Bundle up your family in winter coats and head outside to break in these toys. After laughing and running around the neighborhood, your family won't even realize they've been exercising.
Segue back to nutritious snacks
Try as you might, it can be difficult to avoid snacking on chocolate bars, cookies and cakes during the holiday season. While you likely still have a few tasty desserts lingering around the kitchen, now's the time to start bringing healthy snacks back to the table. Consider laying out carrots, celery and sliced peppers alongside cashews and peanuts for the kids instead of cookies and candy.
Pack up the decorations
You don't need to take down the Christmas tree immediately, but packing up some of those large holiday decorations is sure to give you and your little ones a workout. After a few trips lugging heavy boxes into the attic or down into the basement, you and the kids will be on your way to working off those extra slices of pumpkin pie.