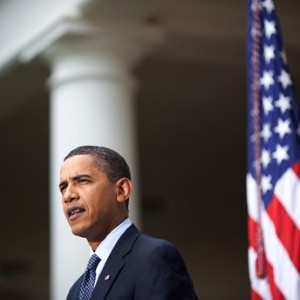 In his effort to promote good parenting skills among the nation's fathers, President Obama's National Fatherhood Initiative will be on the road and visiting approximately six town halls in the next few months, according to the White House.
Though the administration has been vague on the details, some information was posted n the White House blog about the first event, which is scheduled to take place this Wednesday in Chicago.
Among the people who are expected to attend are Michael Strautmanis, chief of staff to the presidential aide Valerie Jarrett; David Hansell, deputy assistant secretary at the Administration for Children and Families in the Department of Health and Human Services; and Alexia Kelley, director of the faith-based office at HHS.
This initiative was launched by the president just before Father's Day this year in an effort to promote strong families and fathers.
"Given who's in the White House, we have a chance to do some very powerful messaging and role modeling on fatherhood," Judy Vredenburgh, president and CEO of Big Brothers Big Sisters of America, said.
Barrack Obama, Sr, divorced his wife after the future president was born in 1961. The elder Obama saw the Barrack Jr once more before the president's father died in a car accident in 1982.