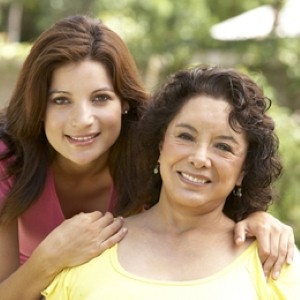 March is almost over, but that doesn't mean you can't celebrate Women's History Month and International Women's Day with your children. Chances are your young ones are probably participating in some lessons at school in honor of history's most inspiring female leaders, but you may want to consider expanding their education to include some at-home activities that involve the whole family. So grab a pen, dad – here are some tips to get you started.
Make a collage
If you're looking to mingle arts and crafts with a women's history lesson, a collage can be a fun way to talk about important female leaders without making it seem like a formal learning experience. To start, ask your children to name some important women in history and see who they come up with. Based on their answers, you can provide them with some more information about the women they know along with educating them about other historic figures – all while cutting and pasting pictures in a beautiful design.
Emphasize personal importance
Women's History Month and International Women's Day aren't just about honoring historic figures and celebrities – they're about showing how amazing all women are, especially those in one's private life. Take turns between yourself, your wife and your children speaking about a particular woman in each of your lives that made a difference. Answers can range from mom or grandma to a favorite teacher in school.
Educational films
While discussing and reading about the struggles and triumphs of historic women is great, the message will hit home even more if your children can visualize the stories. Consider taking some time to sit down with a family-friendly film chronicling the experiences women had in the past. Some great selections include Mona Lisa Smile, Amelia, Little Women, A League of Their Own, The Miracle Worker or The Rosa Parks Story.