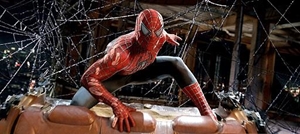 Movie Review: "The Amazing Spider-Man 2"
Rated: PG-13
Running time: 2 hours, 22 minutes
Release date: May 2, 2014
Child friendly?
Superhero movies have become a staple of American cinema in the past decade, so much so that the reboot of the Spider-Man franchise is well underway with its second of three planned films. When the first trilogy, directed by Sam Raimi​, set the tone for superhero flicks in the early 2000s, there weren't many other movies in its genre to compete with. However, it feels like today you can walk into a movie theater at any time day or night and catch a superhero movie, complete with trailers for upcoming ones before the show. So, is "The Amazing Spider-Man 2" the comic book film you should take your children to above all else?
As a father searching for child-appropriate movies that still have enough action to keep your heart racing, "The Amazing Spider-Man 2" may be just the flick. The second installment of the rebooted Spidey franchise brings back Peter Parker (Andrew Garfield), the sharp-tongued teenager with incredible powers, to protect New York City against a collection of new and familiar villains. Alongside Parker is Gwen Stacy (Emma Stone), Parker's love interest, though fathers don't need to worry about any racy scenes between the two. Parker and Stacy may occasionally hug and kiss, but that's about as explicit as it gets.
Though "The Amazing Spider-Man 2" remains relatively free of overt violence and offensive language, fathers should be aware that there are a number of deaths in the movie that small children may find difficult to handle emotionally. Characters that Parker cares about don't get a fair shake from the villains of the story, and children who aren't experienced movie-goers may find this tough to process.
Popcorn friendly?
Oscar-worthy it's not, but "The Amazing Spider-Man 2" pulls together all the elements that make for a satisfying prelude to the summer blockbuster season. Director Marc Webb weaves an action-packed tale from the very beginning. The film is available in 3D in some locations, and while the frenetic fight scenes may be enjoyable for adults, they may be too intense for your little ones in 3D.
As long as fathers make sure that their kids can handle some intense fight scenes and emotional, though not violent, deaths, "The Amazing Spider-Man 2" is a great way to spend an afternoon with children.