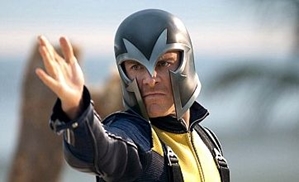 Movie Review: "X-Men: Days of Future Past"
Rated: PG-13
Running time: 2 hours, 10 minutes
Release date: May 23, 2014
Child friendly?
"X-Men: Days of Future Past" is the latest installment in both the "X-Men" franchise, which has spawned its only series of spin-off flicks, and the trend of superhero movies as a whole. What sets this flick apart from the others, though, is director Bryan Singer's preference for injecting a palpable emotional core into his movies. While not entirely original, Singer chose to couch the entire movie from the perspective of Wolverine (Hugh Jackman), and it's this technique that allows Singer to imbue the movie with enough drama – and occassional humor – to keep kids invested in the film.
But this is a superhero movie, after all, and it's not without a dazzling array of special effects. Some of these can be violent and bleak, such as the opening shot of a decimated New York City, replete with an Empire State Building that sports a large hole punched through the upper levels. There are also depictions of alcohol and some questionable drug references, but no explicit nudity – a man is seen in the buff from behind, but the film never shows anything more graphic than that. Fathers should still be wary about bringing children under 10 to see the film. While older kids may be able to handle the large amount of violence and sense of menace throughout the movie, smaller kids might be too scared to enjoy it. Common Sense Media recommends the film for children 13 years or older.
Popcorn friendly?
Many critics have spent many newspaper columns deriding the last few "X-Men" films, wondering why they were still being produced. "Days of Future Past" answers that question. The movie doesn't create a new paradigm of superhero flicks, but its not content to stick to the stale formula other movies in the franchise have. The action is top-notch, and performances by Jackman and Michael Fassbender (Magneto) are characteristically captivating. In particular, the psuedo-love triangle between Magneto, Mystique (Jennifer Lawrence) and Professor X (James McAvoy) serves as a compellingly grounded dramatic vehicle, even as people fly around in the sky and shoot energy blasts from their finger tips.
Dads looking for a light summer action flick they can watch with their young kids may want to think twice about "Days of Future Past." While the shell of action and gratuitous displays of superpowers are certainly there, the film never lets you forget that it wants to be something more on an emotional level. The best films ever made demand this kind of response from their viewers, but it may be difficult for small children to appreciate this, just as it may be tough for fathers to accept this level of gravity from characters in spandex.