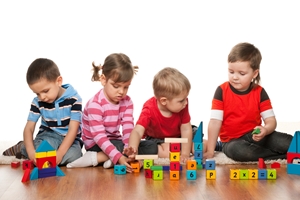 As your kids get older, they'll inevitably develop friendships with other kids – either classmates from school or peers from the local playground. It'll eventually fall on you, as the dad, to have kids over to your house for a playdate.
Sometimes, you can learn a lot about the child's parents just from watching them interact with your son or daughter.
Coddling
When it's your house, everyone has to play by your rules. If you tell your child's friends that they're not allowed to have or do something, they might throw a tantrum, hoping you'll give in to their demands. This can alert you to the possibility that their parents coddle their child and give him or her anything he or she wants.
Stressed home
At a younger age, kids tend to cry over the smallest instance of dismay. However, this might be because the children's parents also freak out at the drop of a hat. Kids can adopt bad habits of their parents, and high-strung parents can impress that reaction upon their children.
Aggression
According to Psychology Today, children can learn aggression and violence from their parents. When you walk into the playroom and see your child's friend bashing LEGOs to smithereens, it's safe to say he or she probably didn't pick up the habit out of the blue.