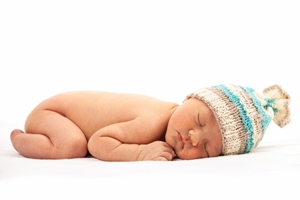 As a father, it's your worst nightmare – not only is your child injured, but you are being accused of hurting him or her. While you probably love your kids too much for this to seem realistic, the Medill University Justice Project found in a review of criminal records that more than 3,000 infants are harmed in shaken-baby syndrome cases each year. While each of these cases is a horrible tragedy, some were caused by prior medical conditions rather than child abuse.
It's unclear just what your chances of being accused of shaken baby syndrome are, but some researchers have put the number as high as 35 percent to as low as 6 percent depending on social context. To an uninformed bystander or overzealous cops, you may be unfairly accused. Some men, such as Adrian Thomas, subject of the 2012 film "Scenes of a Crime," have been put through repeated interrogations based on wrongful accusations.
New child protection laws require hospitals to alert the authorities if they see a child suffer repeated injuries. If your kid gets hurt with you as the only witness, you need to be aware that some medical and law enforcement officials may suspect you as the cause.
Always be careful not to incriminate yourself when talking to police. In fact, you should have your lawyer present whenever you're giving statements to the authorities.