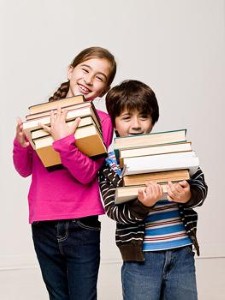 When it comes to family planning, the question many fathers face is not if they want more children, but when will they be ready for the responsibilities of having multiple children to care for. While it's no surprise that having children changes a person's life, many people fail to consider just how much their personal and professional lives must exponentially shift to accommodate several children of varying ages and personalities. Here are some considerations to make before you and your wife decide it's time to expand your one-child family.
Financially stable
Can you actually afford the cost of raising an additional child? According CNNMoney, the U.S. Department of Agriculture found that middle class, two-parent families will spend about $226,920 raising a single child from birth to age 18 – not including college tuition expenses. Before you start planning on welcoming an additional little one into your lives, think about the long-term investment you will be making and whether you and your wife's current career success can support such a cost. You'll also have to consider whether your wife will be returning to work after pregnancy.
Emotionally prepared
Do you and your wife still love going out late with your friends on a Thursday night? Do you frequently pack up and head off on weekend getaways at a moment's notice? You can kiss those freedoms goodbye once you have a little one to care for every day. Before you decide that parenthood is right for you, make sure that you're fully aware of the commitment you'll be making to your future son or daughter. Once he or she is a part of your life, there's no turning back.
Strong marriage
The perils of parenthood can take a toll on even the strongest marriages. With a child to raise and a career to mind, many couples find it difficult to find time for themselves. This can be especially difficult if the couple is prone to arguments in the face of stress or anxiety, which both come in spades for parents. Unless you feel that your marriage is rock solid and you can support each other in the most difficult of times, you and your wife may want to hold off on your family experiment.