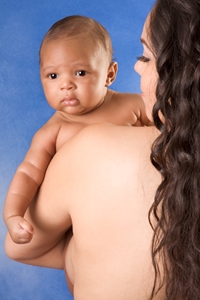 If your first child is growing up more quickly than you expected, you and your significant other may already be thinking about having a second baby. Just as it was with your first little one, expanding your family is a serious life decision that requires careful consideration. Here are a few factors to keep in mind before deciding to get pregnant again.
1. Financial readiness
As you likely realized when you first became a parent, raising a child takes a considerable amount of financial resources. Not only are you buying extra food and baby supplies on a regular basis, but you have to think about spending on medical expenses and education down the line. Make sure your bank account is ready to handle a second child before making the plunge.
2. Parental exhaustion
Beyond money, keeping up with a young one – much less two – requires most of your time, energy and attention. While you and your partner have likely figured out a system for balancing your parental duties with work and social obligations, another baby will mean double the work.
3. First child's thoughts
Once you've decided you're open to increasing the size of your family, it's important to consider how your first child will take this. If your son or daughter is old enough to weigh in on this decision, make sure to talk openly about how having a new baby in the house will change your family's lifestyle.