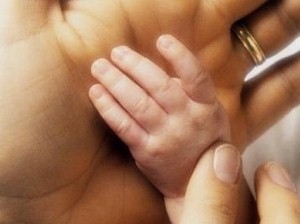 For some men, learning that you are about to become a father can be a terrifying experience. With such a life changing event just several months in the future, many soon-to-be dads should take certain preparatory steps in the time leading up to, and following, the birth of their children. Experts offer a number of tips that will help take the fear of out of fatherhood.
1. Don't be afraid to hold your son or daughter. While it may seem like your brawn my injure a newborn, they are more resilient than you might think, and holding your child early and often may alleviate apprehension.
2. Support your wife. New moms can suffer from unpredictable emotions, and the best thing you can do is to be there for her. Additionally, familiarize yourself with the warning signs of postpartum depression to make sure there is not a larger problem behind her mood swings.
3. Don't be afraid to ask for help. Though many dads may be afraid to reach out for assistance, there are a number of different resources at their disposal whether it be family members or professionals – use them.
4. Be as involved as possible. Dad's can do nearly all the same things new mom's can, so be sure to help out frequently. Change diapers, play with the baby and do anything else required of you!
5. Give yourself a break. Becoming a new parent is hard for everyone and takes sometime getting used to, experts say. So don't be too hard on yourself.