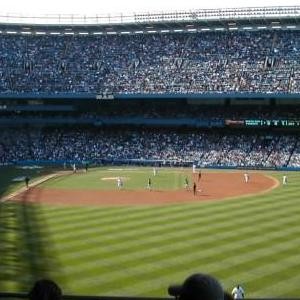 Red Sox second basemen Dustin Pedroia declined the invitation to baseball's All-Star game earlier this week to be with his wife due to complications with the couple's first pregnancy.
Last week Pedroia also missed a game against the Oakland A's to be with his wife Kelli after she went into labor seven weeks early from her due date.
The ballplayer told New England Cable News that everything appeared to be ok, but that the experience had been tough.
"But she'll be all right. She's good. She's a lot more together than I am, I can tell you that," Pedroia told the news provider.
Though she did improve, Pedroia was soon by her side again and later decided it was better to skip the mid-summer classic in St. Louis.
"Obviously, I need to be with my wife right now," Pedroia told the Metro. "That's more important. I'm extremely honored to be selected by the fans, and I wish I could be there. I hope everybody understands."
The Boston radio station WEEI reported that Red Sox manager Terry Francona expects Pedroia to rejoin the team soon.