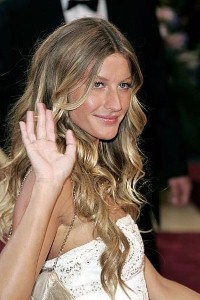 New England Patriots quarterback Tom Brady is without question one of the most enviable dad's on the planet. He's a three-time Super Bowl winner who is married to (and has a son with) one of the most beautiful women in the world, Gisele Bundchen. Not jealous yet? He has a son with actress Bridget Moynahan as well – who's no slouch either.
So deep is the man-love for Brady that father's across New England turned a blind eye to his Justin Bieber-esque mane of hair. However, Brady did something recently that has even some of his most loyal followers scratching their heads and wondering whether or not they can follow in the footsteps of the Pats shot caller – literally.
In an unfortunate turn of events, Brady recently signed on to endorse the Uggs – the plush footwear that usually resides on the feet of women, and not NFL quarterbacks. Though some dads out there may question the decision, others believe that he may be able to pull it off.
"If any male can do that, I suppose it is (him)," Chris Carnelli, an avid Miami Dolphins fan, told the Boston Herald. "Every woman wants him, so, in turn, every man wants to be him."