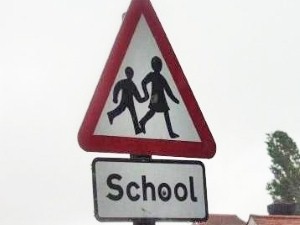 The summer is coming to an end and many fathers are being faced with a mission that can easily become a budget-busting outing: back-to-school shopping.
But experts say dads can follow a few simple parenting advice tips to get their kids everything they need without spending too much money.
1. Have a budget. Knowing how much money you have to spend before hitting the stores will help you plan better and get more for your money.
2. Do your homework. Know exactly what you need ahead of time by checking your child's closet or drawers to see what they need and what still fits. Make a list before beginning your shopping.
3. Compromise. It's important for your child to have an input on what styles they want to wear, within reason. Agreeing to help them find what they want at the right price can make the process much more enjoyable for both of you.
4. Consider used items. Buying at second-hand or consignment stores can save parents a lot of money without compromising style or quality. Selling your unwanted things can also help you make a few extra dollars.
5. Take advantage of sales. Use coupons, special discounts and back-to-school sales to get the biggest bang for your buck.
When it comes to school supplies, experts suggest waiting until you get an official list from the school or teacher before shopping. Re-using items like backpacks, binders and lunch bags will also help you stay within your budget.