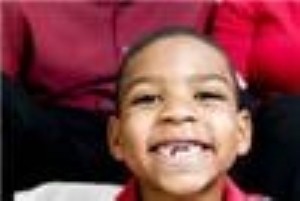 "Halloween dental health" may at first sound like a contradiction in terms, but parenting advice from dental experts suggests that protecting kids' teeth does not have to mean a ban on all candy.
The American Association of Orthodontists warns that sticky, chewy candies can easily stick to teeth, suggesting that kids' consumption of these should be limited.
However, the group gives the green light to many other treats that easily melt in the mouth, such as chocolate and peanut butter cups.
Meanwhile, Dr Mark Helpin, a pediatric dentist at Temple University, suggests that fathers should focus their parenting skills on limiting the frequency that children snack on their favorite Halloween treats.
After all, the longer teeth are exposed to sugars and acids, the more likely it is for kids to develop tooth decay.
"If I eat a piece of candy now, the pH in my mouth will become acidic and it will take 30 to 60 minutes for it to become normal," Helpin explains.
For this reason, he advised that it might actually be better to let your little ones gorge to their heart's content in one sitting, rather than expose their teeth to acids and sugars throughout the day.