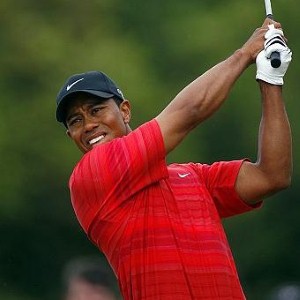 After details of Tiger Woods' many extramarital affairs were made public, experts, as well as his fans, were quick to blame his cheating on a sex addiction. While many see this explanation as a feeble excuse for infidelity, others say there may be another reason why a successful, rich man married to the beautiful mother of his two children would continually cheat: new fatherhood.
Fox News reports that a recent University of Denver study found that more than 92 percent of new parents experience a decrease in relationship satisfaction after the birth of a child.
As fathers, it's easy to understand this. After all, your relationship with your wife changes in many ways following the birth of a child – from not having as much sex, to operating on a sometimes strict schedule that revolves completely around your new baby.
While no one can say for sure what caused Tiger to cheat (over and over and over), there may be some truth to the theory that fathers sometimes become a sort of third wheel when a new baby comes home.
But there are ways to ensure your marital relationship remains strong. Experts suggest new parents make it a point to work on their relationship and spend time alone together. Whether it's a few minutes alone each night before bed or a set date night each week, couples should carve out some time to be alone and talk.
Scheduling time for sex isn't a bad idea either, as experts say it's an important part of your relationship.
Remember that the first few months with a new baby can be hard, but preserving your relationship is important for the long term health and happiness of your family.