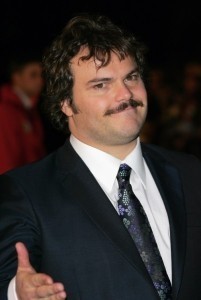 Any father who has more than one child is undoubtedly familiar with the challenges of sibling rivalry.
Speaking on The Late Show with David Letterman, Jack Black described how his older son, Samuel Jason, has slowly gained interest in his little brother Thomas David – who is 13 months old.
"The first year is kind of a gelatinous period," Black said. "[At first,] Sam was like, 'Ugh, I don't want this thing around me'."
Now that Thomas has passed that crucial milestone and is turning from a baby into a toddler, Sam has begun interacting with his brother, Black said.
However, he revealed that these "interactions" sometimes consisting of Sam punching Thomas in the face or squeezing him too hard in a supposed hug.
Black also discussed his life goals, in which fatherhood and parenting skills play a strong role.
"I want to raise my boys and lead them into manhood, to be responsible, kind gentlemen," the actor said.
Black can currently be seen on screen in the movie Year One, a comedy co-starring Michael Cera.