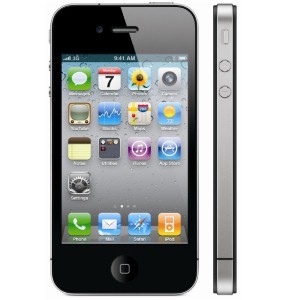 Car games, coloring books and portable DVD players are so last year! Tech savvy fathers everywhere are downloading kid-friendly iPhone applications to keep their kids busy while away from home.
Creative kids may like applications that allow them to "draw" or "paint" on your phone, without the mess. LilSugar.com recommends 123 Color, Color and Draw for Kids, Faces I Make, Doodle Kids and Kids Paint. Each costs $1 to download and could provide your children with hours of on-the-go entertainment.
Kids of all ages may also enjoy The Pianist ($4), which turns your iPhone into a piano.
Other games recommended by Parenting.com include Memory Match ($2), Snowman 3D ($1), WordSearch Kids ($1), Tic-Tac-Toe (free) and Infinite Maze ($1).
Several free applications that may help keep your kids occupied while away from home include Wooo! Button, Penguin Whacker, The Pool, Checkers, Kids Bingo and MadLibs Lite.
Fathers who want to encourage learning for their preschoolers may choose to use learning applications such as Highlights Hidden Pictures ($2), Super Why ($3), Lola's Alphabet Train ($2) and Letter Writer Oceans ($1).
An important parenting advice tip is to always be prepared, especially when away from home. These, and other, applications can help keep all the members of your family engaged at restaurants, in the car or other destinations.