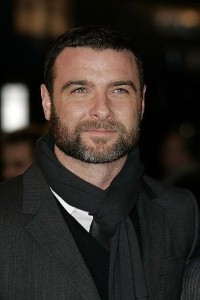 While having one infant can be stressful enough, actor Liev Schreiber is living in a home with two: a 22-month-old and a 4-and-a-half-month old.
The 41-year-old actor, who had the children with fiancée Naomi Watts, was recently on the Late Show with David Letterman to promote his new film X-Men Origins: Wolverine, where he plays the mutant Sabertooth, and joked about what fatherhood has been like for him.
"It's great…if you don't need much sleep and enjoy being covered in milk phlegm and baby feces all the time," joked Schreiber. "I happen to love those things so I'm really enjoying it."
Of the two sons, Schreiber said it's the older one, Alexander "Sasha" Pete, who has become more active. It also appears that Sasha is slowly adjusting to having a younger brother, despite some moments of sibling rivalry.
As an example, Schreiber told a story about taking Sasha to the circus and buying him a "flashlight with the spinning globe on it."
"Up to this point he pretty much ignored Kai," Schreiber said. "But I bought him this thing and he walks right over to Kai and just bonks him over the head with it."