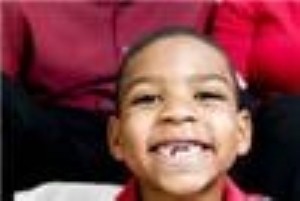 If you are a father who has been planning to take your little ones to President-elect Barack Obama's historic inauguration, you may want to think again.
Not only does the event promise to be crowded with as many as 3 million attendees, but strollers have been banned from the Capitol area, as well as along the parade route.
There are a number of other restrictions for the same areas, including a prohibition on lawn chairs, duffel bags and coolers – all of which may cause families with younger children to abandon their plans to flock to Washington on January 20th.
According to Fox News, moms and dads have been seeking parenting advice online about how to respond to the strict rules, while others have backed out of scheduled trips.
Inauguration planners have even warned people who are attending that "extra consideration should be taken when planning to bring infants, young children, the elderly or anyone with a weakened immune system."
They also warned that no childcare facilities will be provided, leaving moms and dads to rely on their parenting skills to maneuver through the crowds.
All public bathrooms will also be closed in the area, leaving people to make do with port-a-potties for their basic needs.
Security is said to be extremely tight for the event in part because Obama has received a larger than usual number of threats against him – although officials said they do not expect any particular danger at the inauguration.