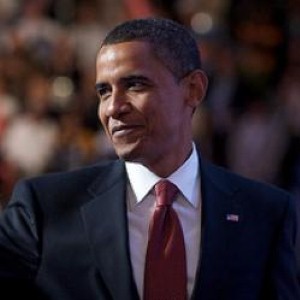 President-elect Barack Obama proved that he had not let his recently won victory overshadow his parenting skills while delivering his acceptance speech on Tuesday night in Chicago.
After thanking his wife Michelle for her support, the Illinois senator publicly told daughters Malia Ann and Sasha that he planned to make good on an earlier promise.
"I love you both more than you can imagine and you have earned the new puppy that's coming with us to the White House," he said.
In an interview with Entertainment Tonight in February, Obama revealed that he had agreed to buy his daughters a puppy after the election, regardless of the outcome.
"Sometimes I worry they're rooting for me to lose so they can get their dog quicker," he joked.
Obama has spoken out about the challenges of balancing fatherhood with a taxing career in politics, telling Men's Health that he and Michelle follow parenting advice that suggests normalcy is better for children.
He said he tries to be there as much as he can for his children, but admitted his schedule does not always allow as much family time as he would like.