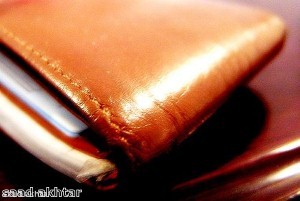 The current economic climate is a source of stress for many professionals, especially fathers and mothers whose children still live at home.
Times are tight for working parents and a smaller budget for recreational activities can produce tension within the family. A good piece of parenting advice is to use the recession to educate your kids. Parents can see the credit crunch as an opportunity to teach their children about spending responsibly.
Fathers and mothers with strong parenting skills can show their kids how to have fun without spending too much. For example, if your kids have a favorite hangout spot, try to recreate the atmosphere at home.
"Like most teenagers, my son really enjoys hanging out with his friends," one Minneapolis mother told Columbus Parent Magazine. "But a lot of the things that kids like to do outside the house cost money that just isn't in the budget right now. Instead, we decided to turn our basement into a place where my son Ian and his friends could spend time together."
Children will see why it's too expensive to go to a movie every Friday night if the reason is explained to them. They'll be especially understanding if they're shown that there are other options, like renting a DVD.