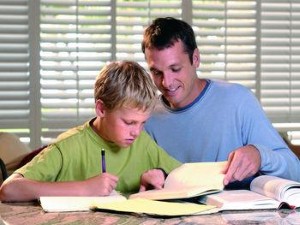 For dads, one of the most fearsome moments in fatherhood may be having to talk to their kids about sex. It's awkward to broach and even more uncomfortable explain, but luckily for parents, there has been increasing research detailing what the best and most effective ways to have "the talk" are, The Associated Press reports.
The recent study, which was released in the journal Pediatrics, focused on which methods worked best for discussing the topic. What it found was that parents who took part in certain intervention programs were better equipped to have open lines of communication with their kids.
According to the lead researcher, Dr. Althea Akers, one of the best ways to create better sex talks is to spread the information out in small increments. It will allow you to foster more comfortable (and detailed) discussion later on.
"If they have regular and open and non-judgmental conversations at various ages, when kids are adolescents and have some serious questions, they're going to be much more likely to ask the parent," she told the news source.
Akers also recommends avoiding euphamistic language and judgement, and to take any opportunity to use teacheable moments on television or real life.