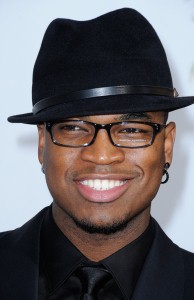 There will soon be another woman in Grammy-winning R&B star Ne-Yo's life. The musician is expecting his first child – a daughter – with girlfriend Monyetta Shaw in January.
Ne-Yo told People magazine that he and Shaw are busy picking names and preparing for their new arrival. He says he'll be there for the birth as well.
"I'm gonna take a little bit of time off, maybe a month or so," he told the news provider. "For me to be there and then leave the next day? I can't do it like that … I'd love to take more time but I gotta make sure that college tuition gets paid so I gotta be back on that road. I'm looking forward to the journey."
As for parenting advice, the 30-year old singer-songwriter says that he's turning to his mom. Among the best advice he's received so far: "Know how to toe the line between being a friend and parent. You don't want to be too much of a friend but you don't want to be so much of a parent that your child doesn't have a friend in you," he told People.
Ne-Yo is also preparing for a professional milestone. His fourth album, Libra Scale, will be released in October.