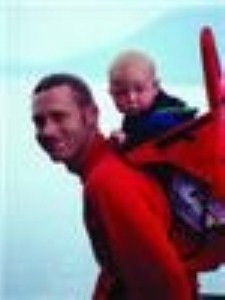 Any father who has ever changed a diaper, prepared the family's breakfast or helped his pregnant wife practice labor breathing techniques knows that expectations for fatherhood have changed over the past several decades.
Now, a survey from Silver Stork research reveals that the majority of dads (69 percent) believe parenting skills are adjusting to meet the challenges of the modern family dynamic.
The U.S. Dads Market: A Unique Profile of Fathers, Their Attitudes, Values and Behavior report reveals that 70 percent of married dads think of themselves as equal participants in the parenting process.
"Dads today are evolving right before our eyes," commented Marta Loeb, founder of Silver Stork Research.
She suggested that "this new, evolved father" is "willing to take on more responsibility and share in a true partnership with his spouse."
According to U.S. Census statistics, there are approximately 66.3 million fathers living in America. And 2005 data reveals that 20 percent of dads with employed wives and a preschool-aged child said that they were the primary caregiver in the family.