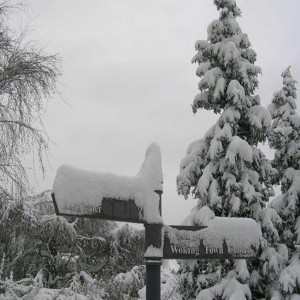 The days may be getting longer, but in most areas of the country, late February and early March still feel like winter.
Even so, with a bit of ingenuity and some savvy parenting skills, there are plenty of activities that fathers can enjoy with their kids in the colder months.
If the kids don't want to go outside, get them active indoors by designing an obstacle course using items found around the house, such as couch cushions, jump ropes and empty boxes. Take turns racing through the course and see who can do it fastest.
Or, team up with your children to find objects that would be perfect building blocks for an indoor fort – think chairs, blankets and storage containers. Once it's constructed, the fort can be used for games, storytelling and just hanging out.
Alternatively, you can move the activity outside and use beach buckets, along with ice and snow, to construct a snow fort. Complete the winter wonderland with a family of snowpeople ready to move into their new castle.
You don't need to be an expert in parenting skills to know that kids love sledding. This is an outdoor activity the whole family can enjoy – even those who don't like sports.
If you already have a sled, that's great. If not, you can substitute a plastic tray or piece of cardboard, which will still do a great job of sending your little ones whizzing down the nearest hill. Some parenting advice recommends making sure your kids wear helmets while sledding.
Another way to get children to appreciate the wintry outdoors is to design a scavenger hunt for your backyard or a nearby park. See how long it takes everyone to spot birds, deer, a melting snowman, an evergreen tree or anything else you may include on the list.
Don't let the cold put a freeze on your fun – spending quality time with your kids is feasible in any season!