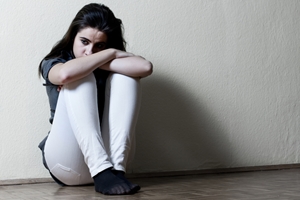 Hopefully, during fatherhood, you never have to deal with losing a teenager to suicide. Sadly, it's a realistic possibility, especially with the rise of cyber bullying among today's teens.
The good news is there are warning signs you can watch for that might clue you in to your teen's state of mind.
Withdrawal from friends
One of the red flags to watch for is your teen withdrawing from friends and family. If your son used to be a very outgoing and social individual, but now shuts himself in his room every night, you should try to talk to him about what he's feeling.
Decline in grades
A dip in academic performance could be a danger sign that something is going on with your teenager. If your daughter, whose grades are usually at the top of her class, begins to slip in school, it might be time to sit down with her and see if anything is wrong.
Neglect in hygiene
This one might be easier to spot, as a lack of caring in personal appearance might indicate a deeper issue. Instances such as wearing the same clothes multiple days in a row or an overall lack of cleanliness could mean that your teenager is feeling depressed. If so, find out why and see if there's anything you can do to help.