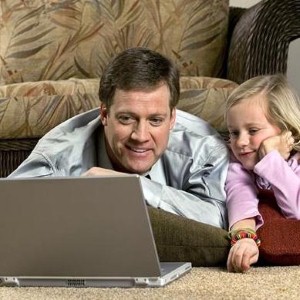 As the summer winds down, some mothers and fathers are so focused on buying their kids back-to-school clothes and supplies that other parenting skills may fall by the wayside, new research suggests.
The GreatSchools Back-to-School Benchmark Survey reveals that fewer than half of parents prepare for September by meeting their child's teacher, devising a schedule of healthy breakfasts or cutting down on kids' TV time.
Based on these findings, the organization is offering parenting advice for busy families looking for guidance on how to get kids ready for the new school year.
Tips include thinking ahead about how much time you would like to spend volunteering at your children's school, setting out expectations about how much time should be spent on homework and creating a structured nighttime routine.
"Shopping has become synonymous with back-to-school, but parents are searching for more meaningful guidance about preparing their children to transition back to the classroom," commented GreatSchools founder and CEO Bill Jackson.
The mission of the list seems to be that whether you are an addled father with a pregnant wife or a single parent trying to make ends meet, back-to-school preparation should not be sacrificed.