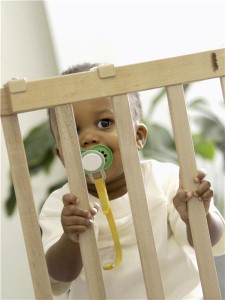 Amid the current economic crisis, American families have been cutting corners in a variety of ways in order to save money.
Child care is one of the latest services that many parents are being forced to downsize, according to an ABC News report.
With salaries falling and jobs being shed, some mothers and fathers are finding themselves caught in a bind in which their income is not enough to cover full-time child care, but is also not low enough to qualify for state assistance.
Atlanta resident Joy Walker, who has had to remove her son from day care, told the news provider she finds the situation infuriating.
"There are so many parents out there that work so hard just to provide a decent life … so their kids are well taken care of in a nurturing, safe environment – and we are struggling to make ends meet," she said.
Meanwhile, pediatric clinical psychologist Dr Pamela McCaskill advises moms and dads to make sure their parenting skills are sensitive to children's feelings about being removed from care.
She told the Detroit News a lack of consistency could affect a child's sense of security, while fewer opportunities to spend time with other kids could potentially cause socialization problems.
However, for fathers and mothers who are faced with difficult financial decisions, this parenting advice may be the last thing they want to hear.