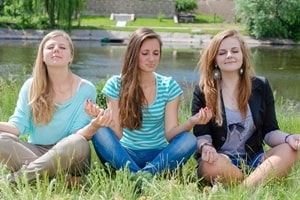 One of the challenges of fatherhood is getting closer to your children as they grow older. In the beginning, younger kids might never want to leave your side, but once they hit adolescence, it might all fly out the window.
To keep your kids close to you, do these three things everyday.
1. Make breakfast and dinner
These meals are important because they're two of the few times when everyone in the house is together. It can afford you the opportunity to quietly sit down with your children and talk about their days and see how things are going at school or with their friends. They'll appreciate a home-cooked meal as well!
2. Discuss their interests
A lot of times, kids think that their dad wouldn't understand their hobbies or interest. But according to the American Humane Association, this is something that could bring you closer together. Showing attention to their likes can encourage them to be open and connect with you over common interests
3. Always be there
As LifeToHerYears suggested, simply being there for your teenagers everyday can make a big difference in your relationship. No matter how big or small their issues are, you should always be available to drop what you're doing and lend them an ear to chew off or a shoulder to cry on.