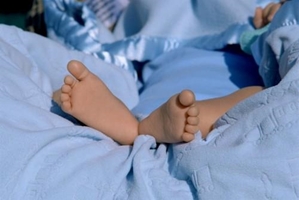 Bringing a new addition into the home can often mean adjusting to changes, especially since your baby will become the focus of all attention.
Dads who choose to practice co-sleeping, which entails having your little one sleep in bed beside you during his or her formative years, are in for a wonderful experience that elevates the quality of love and devotion that you bear for your child and that he or she shares likewise! You'll never have a dull moment when you practice co-sleeping, which is a unique way to embrace all the benefits of fatherhood and learn more about your parenting style in the process.
With these helpful tips, you can make co-sleeping a more rewarding experience, both in terms of bonding with kids and making sure you both catch some quality ZZZs along the way.
1. Talk about it
Embracing fatherhood can come with a variety of benefits, but as you explore new methods of getting closer to your child, like co-sleeping, you may find that you have less alone time. Don't be afraid to talk about it – other dads in your area who practice co-sleeping might have plenty of terrific ideas for balancing co-sleeping and getting a good night's rest.
2. Check your child's sleep position
Sleeping on his or her back is the best way for a child to benefit from a night's rest, and can also reduce the risk of sudden infant death syndrome, or SIDS, which can strike when you least expect it. Your child's position might make it hard for you to sleep, so you may want to consider moving your child to his or her own bed when it's interrupting your rest. Also, if you have more than one child, try positioning them on opposite sides so they aren't bunched up together.
3. Practice safe sleeping habits
If you plan on sharing sleep with your little guy or gal, you should have a mattress that can support your weight as well as your child's. Make sure the surface is flat and smooth and, if possible, invest in a bed nearer to the floor to prevent injuries. If you don't have a bed that's low to the floor, consider purchasing bed rails to keep your child safe.